2 tags
It's a Rilo Kiley kind of morning…
2 tags
Tonight's soundtrack, part 1…
4 tags
Disaster!
I am just discovering that my follow-up posts to my "No Soda Challenge" never made it here. What a disaster! Well, here's the brief rundown of events: - I made it 35 days with no soda. Yay! - I decided to start allowing myself 1 soda a day, as long as I'm drinking plenty of water along with it. - What soda challenge? The end.
4 tags
Win an iPad and/or a Kindle from my genius friend... →
How can a guy who's still in college and probably OVER 10 years younger than I am teach me so much? He's a genius. That's all there is to it.
4 tags
Jewish Girl Lent
This past weekend I went to lunch and a movie with my friend Cat. When we were ordering our snacks before we went into the movie, she told me she couldn't get any chocolate because she'd given it up for Lent. This got me thinking… what could be the benefits of giving something up and making that kind of commitment? What would that feel like? I struggle with self discipline on a...
Whaaaaat? *drool* →
The iPhone 5 might not be arriving any time soon, but that hasn't stopped artists and design firms from creating their own mock-ups. After analyzing the various iPhone 5 rumors, Italian designer Federico Ciccarese came up with these gorgeous renders. Ciccarese's visio…
2 tags
5 Tips to Show Your Advisor Some Appreciation
An article I wrote for TalkNerdy2Me… March 31st is Advisor Appreciation Day. At NSCS, our advisors play a HUGE role in everything from fostering relationships between NSCS and schools to providing support to members and chapter officers. We owe major thanks to our advisors and use this special day to show our appreciation. Even if you aren't a chapter officer working directly with an...
How I Learned to Grab the Fruit
An article I wrote for the NSCS Wish You Worked Here Blog… When I first started at NSCS, my supervisor, Bailey, was always expressing to me that a huge part of NSCS culture was for each of us to work to develop ourselves both personally and professionally. She always said that she would do that for me, but it was important for me to do that for myself, as well. At first I didn't quite...
2 tags
Too Much TV?
How sad is this… I get on the train this morning and there are 2 US Airforce peeps sitting next to me. My first reaction is, "Oooh! I wonder if they know Chase!" Chase is a character on One Tree Hill that joined the airforce. Sad. And embarrassing.
Deer, raccoons and wild turkeys... oh my!
We've officially got it all in SE! I've seen crazy big deer, my boyfriend saw a raccoon snacking in the middle of the road, I've seen foxes and alley cats. Today, I saw a wild turkey. If I see a bear… forget the Shenendoah! We're going camping at the Anacostia!
2 tags
Lady on the Street
There was this lady on the street that came up to me (a little too close for comfort) and was mumbling about being a diabetic and needing a sandwich. At first I was annoyed. She's probably just a drunk or something. Then, all of the sudden, I got really sad. I felt bad for her. Why was she in that situation? What if she really was a diabetic and really needed to eat and I just ignored her...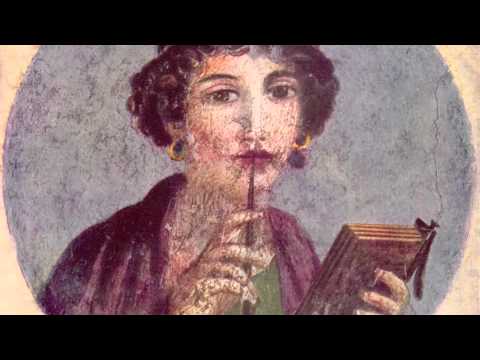 I have 2 things to say...
1) I have got to stop making conversation with so many random people on the street. I end up getting stuck for 20 minutes talking to someone about college, scholarships, installing printers or the consistency of dog poop. I am going to try to keep my mouth shut more and just smile. I mean it this time.  2) I saw the moon tonight and made a mental note that it wasn't close to being a full...
You know you're in SE when...
1. You see someone's weave laying on the side of the road. 2. People don't even look before walking out in the middle of the street. 3. The people at the bus stop aren't waiting for the bus… they're sharing a bottle of liquor and smoking cigarette butts. 4. People walk on the bus with an open beer and a lit cigarette. 5. The only restaurant around is a...
3 tags
I
So a couple of weekends ago my boyfriend and I decided to spend the afternoon at the National Harbor. Not only do they have a Rita's, an amazing Mexican restaurant, beautiful sailboats and views of the Potomac, they have a Peeps store! I never knew these existed and honestly, I wouldn't have cared…. but thank GOD we decided to go inside and see what it was all about. They have an...
6 tags
It's been awhile...
I haven't posted in a good bit. I've been busy! I went home to Tennessee over July 4th. It was great sharing my hilarious stories about life in Southeast DC with my friends and family back home. I think everyone got a good laugh and I got quite a few looks of concern. I assured everyone I was okay and that life up here isn't as bad as the stories make it sound. While I was home...
2 tags
Mike & Ike, you my only friend!
I have become addicted to Mike & Ike candies. Yummy and fruity and delicious. WARNING: DO NOT, and I repeat, DO NOT try the Tropical Typhoon Mike & Ike candies. Original Fruits is the ONLY way to go. Sidenote: I have not tried the Lemonade Blends, though I'd really like to. If you have any thoughts on the subject, please, enlighten me!
4 tags
3 tags
"Until one has loved an animal a part of one's soul remains unawakened."
– Anatole France
The Oatmeal →
I recently discovered this site. Good news for me, bad news for my blog. It is very distracting!
3 tags
4 tags
Streetcar vs. Rover: Or How I Lost My Sweet,...
In the mornings, there are these noises. It sounds like very strong metal hitting cement. It starts around 6am. It makes a steady "bang… bang… bang…" sound with a little bit of rattle in between the bangs. Well, a new sound has been added. I still get the slow and steady "bang… bang… bang…" but on top of that is now a faster sound, that...
I'm walkin' around all confident, thinkin' I look...
Living in SE DC will do that. I walk up and down my street, get on my bus, go to Congress Heights or Anacostia Metro Stations… the whole time I'm looking around thinkin', "DAMN! I look good!" It's hard not to think you're hot shit when you see what most of the people around those areas wear. Now, I know, there are some gorgeous women dressed REALLY well...
3 tags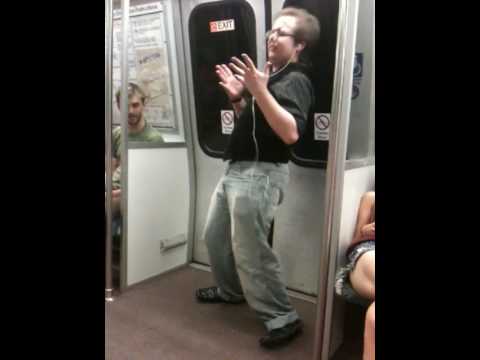 My Digital Capital Week Schedule →
3 tags
This bus is so fancy, ya'll!
The other day I was waiting with the my regular 5-6 peeps at the Anacostia Metro Station for the W2 bus. It pulled up and I didn't notice anything different at first. When I went to climb the steps to get on the bus there were no steps. Weird. Then I realized the inside was sparkling clean and had comfy seats that you don't slide around on. As we all entered the bus we were kinda...
3 tags
Escalator safety is no joke, people!
It was about 9:15am. The Dupont Metro Station was crowded. I made my way off the train and headed up the escalator. I was wearing some cute sandals with a really flat sole. I was jammin' to the Gorillaz on my iPod. Next thing I know my sandal gets literally SUCKED into the escalator and RIPPED from my foot. People just kept pushing right on past me. No one even stopped to tell me I...
2 tags
I'm rethinking this grocery shopping thing...
I bought one of those buggy things you can use to put your groceries in. They are SUPPOSED to make transporting groceries easier. It was $50! I expect miracles for that kinda money! Hopefully no one was watching as I put the damn thing together in the courtyard outside my building. I kept dropping things, it kept falling apart… if anyone WAS watching, I'm sure they got a good laugh. I...
Is this really happening?
I feel like I'm dreaming. I feel like this is some imaginary life that doesn't belong to me. It seems like every day I'm looking at something thinking, "REALLY?! Did that just happen?!" From the arrests I see to the crackheads on the bus, this is DEFINITELY a new world for me. Last night when I got home I happened to look out my window and saw a bunch of people on...
My neighborhood! →
What have I gotten myself into?
So, I suppose I just have to start somewhere. I've been over-thinking and I'm going to stop doing that! Right now! I will just start at the beginning, obvi… I moved to the DC area in the beginning of March 2010 for a job working with a non-profit organization in Dupont Circle. For the first 6 weeks I was staying with friends in Manassas, VA and commuting. I spent approximately 5...